30 October 2006 - Monday
Selected scenes at Syracuse
For once, the weather was good for photographs this morning, so I took a few pictures of my part of campus -- while we still have leaves left.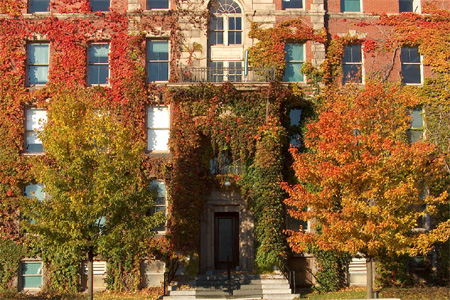 The university's department of public safety uses this building.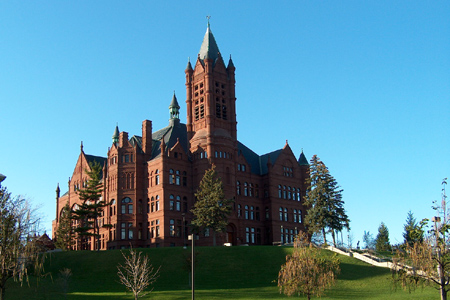 Were I here to study music, I would spend a lot more time in this commanding structure. I can testify that the interior is beautiful.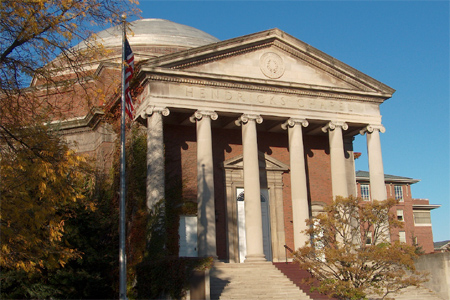 Our interfaith chapel building. Again, the interior is breathtaking. I should have stepped inside for a shot of the sanctuary.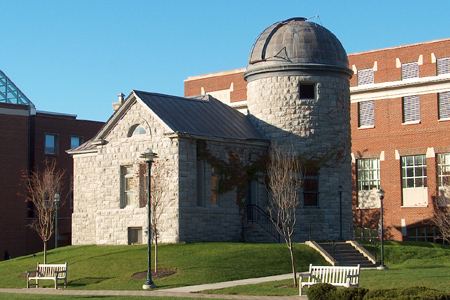 This observatory was moved 190 feet from its original location to accommodate the construction of Eggers Hall, shown below.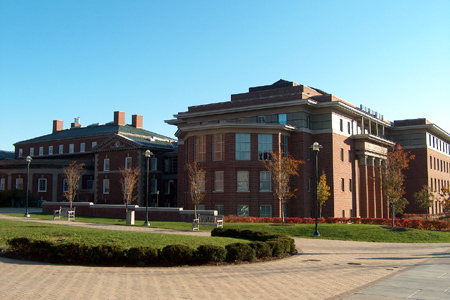 This is the Maxwell School complex. Maxwell Hall (the older building) is on the left; Eggers (built in 1993) is on the right. As a student at the Maxwell School, I spend a lot of time in these two buildings.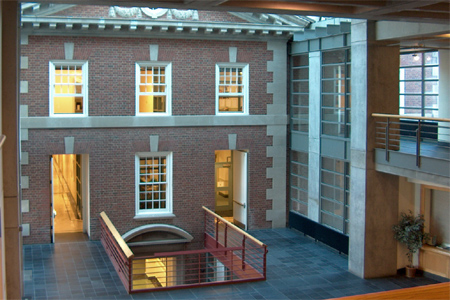 Inside Maxwell/Eggers where the buildings meet. That brick wall was once the southern face of Maxwell Hall. It is now indoors.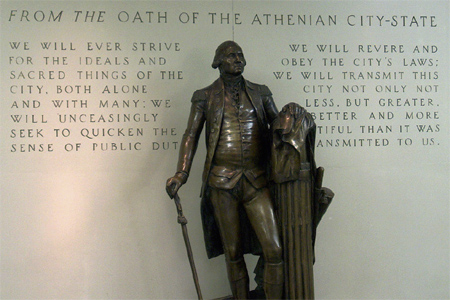 A prominent feature of the ground floor of Maxwell Hall. A nice reminder to all of our public administration students.

The buildings are much uglier across the street. This is our main library in all of its Brutalist glory.
| Posted by Wilson at 21:49 Central | TrackBack
| Report submitted to the Life Desk