Photographs from a Cemetary
Using a disposable camera, I took twenty-seven photographs on Sunday when I went to visit the graves of some of my recently deceased family members. Of those twenty-seven, I scanned fourteen into my computer and made an effort to reduce their size. Of those fourteen, I have chosen ten that I want to share with others.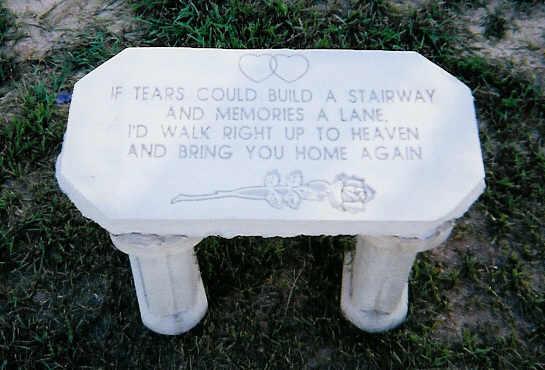 This is a bench that someone placed in front of the graves of my sister and the others who were killed in April 2003.
For the sake of those of you with slow bandwidth, the rest of the photographs can be seen if you continue to read this entry.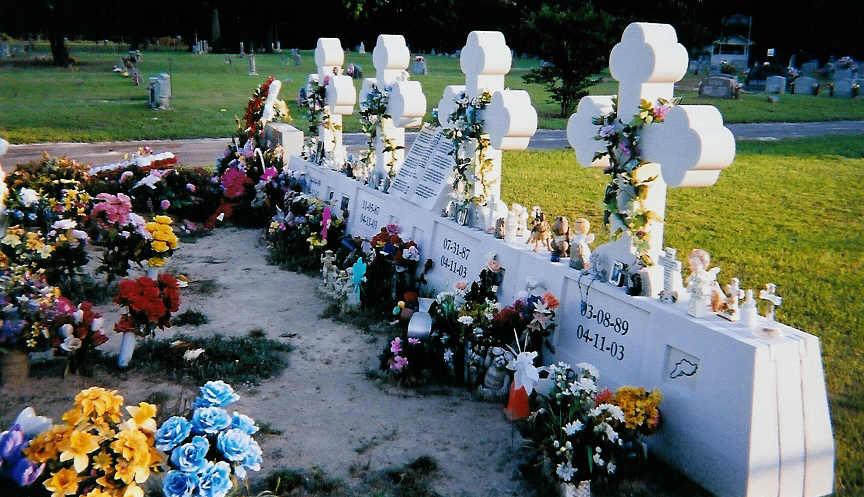 This is an angle view of the four headstones for the four who died in April. The headstone for my grandparents can also be seen.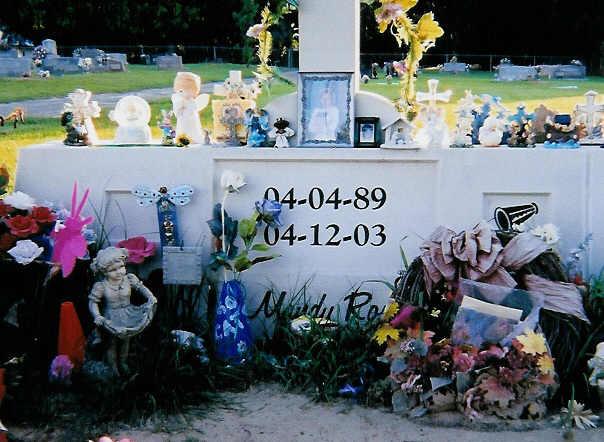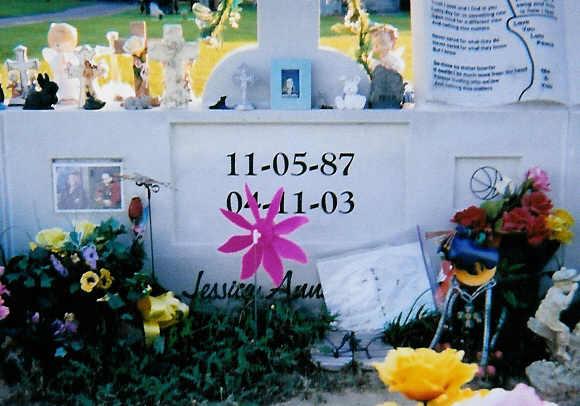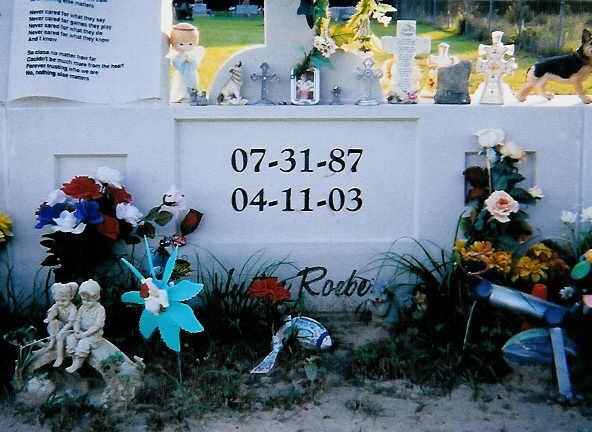 These are individual photographs of each headstone of the four who died in April '03. The names are Mandy Ross (cousin), Jessica Ross (sister), Justin Roeber (sister's boyfriend), and Ples Kropp (Justin's half-brother).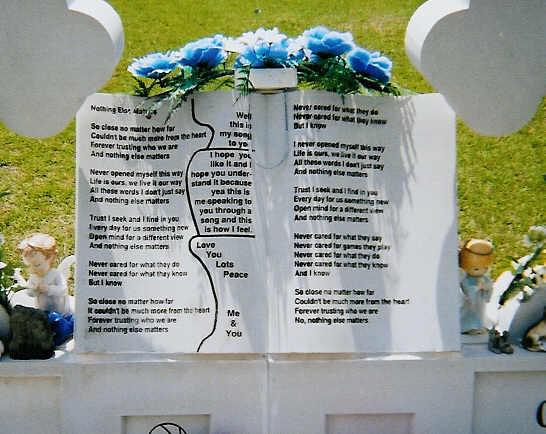 This is a better view of the stone book that is between my sister's and her boyfriend's tombstones.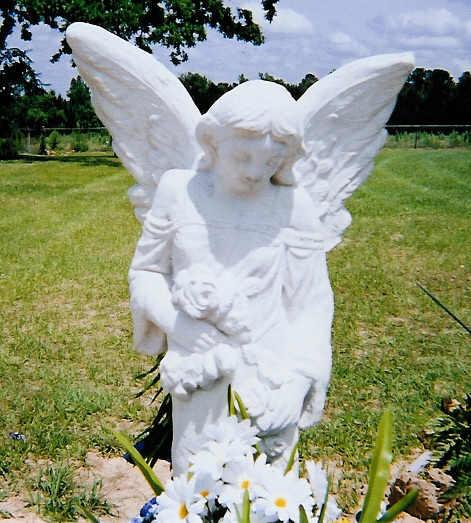 This is an angel that was placed at the foot of my cousin's grave.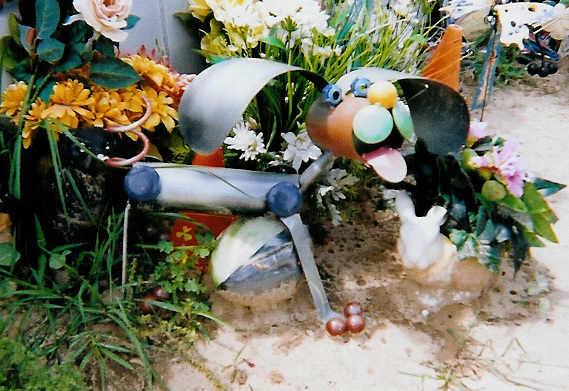 This is a little sculpture thing placed in front of Justin's headstone. There is a sculpture similar to this near each headstone.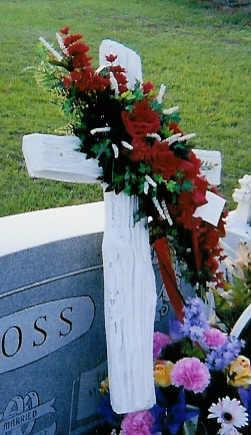 This is a cross with roses that was placed in front of my grandparents' headstone.
I took a number of other photographs of the cemetary itself that I would like to share, but those would be best saved for a future post. I actually had an interesting time walking around the cemetary taking photographs of things which caught my eye. I'd like to do it again.
Posted by Randy at May 18, 2004 12:18 AM | TrackBack