WOW!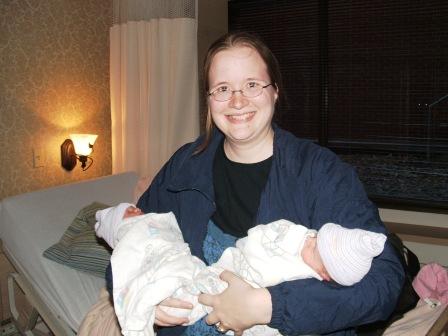 For all those who prayed for my teacher friend with the twins: THANKS!!! Two beautiful healthy baby girls and mother are all all doing well. The other teacher friend had her precious and beautiful little girl last week and both are also doing great!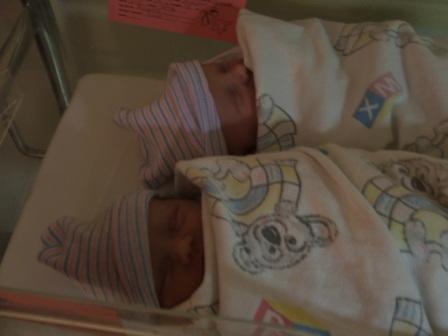 Ahhhh....
I sit and enjoy a little bit of peace and time to myself...finally it seems. Since we made the decision official a week and a half ago about Josh taking the job in Iowa, we were busy taking care of the first big part of making this all happen: buying a car. Our new member of the family is a 4-Runner, my 3rd 4-Runner in life, makes me very happy. I'm pleased with the deal we got on it; happy to have a 4-Runner again and look forward to hopefully many years with the vehicle. We spent enough on it that we're going to try and make the Camry work with snow tires during winters up there. We'll be welcoming suggestions and advice come next November or so on getting tires for it. I hoping that Josh will feel more comfortable driving the camry in the winter up there though...but we'll just have to see where we're at when we get settled somewhere this summer.
After buying the car, I started browsing the school district web sites up there and started collecting the paperwork for my Iowa teaching certification application. I think I have just about everything for it now--having gotten fingerprinted and picked up my teacher education verification form yesterday afternoon. I've filled out the two online applications as much as I can at the moment and need to get some more things scanned in. I seem to not have an electronic copy of my transcript anymore...but that's easy enough to scan in with the many other documents I need to sign and than scan in. I have noted two positions for math teachers open already in different districts, so I'm hoping that I'll be able to secure something before June.
Next we need to get in and get our taxes all done and taken care of--it would be nice to have a refund coming in sooner than later since I need to pay my application fees for certification, and Josh will need to make a deposit on an apartment to rent for a few months up there. Not to mention he has a long drive ahead of him and gas and food will be required for that.
I'm excited and terrified, sad and happy about the move. Not counting college, this is the first big move for me--again away from what I consider home--since 1999. But this is a great opportunity for Josh and I'm really proud of him and happy that he's going to have a job that he'll enjoy and hopefully advance his career with. I'll be sad to leave the teachers behind that I've worked with the last few years and the comfort and security that I know in my job here--and so terrified, but knowing God will provide and his will will be done--as I seek a new job and will get to learn the standards for a new state and learn a new area too. And we get to go church-hunting and doctor hunting and all that fun. At least we know people who know a good electrophysiologist :-D The other part that makes me excited is that I know people up there!!!! And Cedar Rapids seems to be a good compromising blend for my and Josh's preferences: the city boy and the country girl. Although it's a good thing I kept all my Colorado clothing.... he gets his snow again.
SO much is changing all around me... I'll be an aunt to the 4th power again as my older brother and his wife welcome baby #2 into the world...and...there are other changes in my family that are happening which I don't really wish to post to much about.
God is good though. and he HAS provided and will continue to provide, any when I fumble along with my stubborn and ignorant ways. How glad I am to have these last few months to treasure with my friends here--even as it'll be tough for the Scholl's to live two lives in two states. Oh, and I'm glad I have some time to work on the whole packing up thing. I don't want to think about having only 3 or 4 weeks to be packed and moved.....*shudder*