Happy Birthday to Me!
Last week I ordered a birthday present* for myself, and it got here yesterday. Now I need to go get a decent memory card so I can take more than two pictures at a time, but here are two hastily-taken-at-low-quality and sloppily edited pictures proving that I do, at last, have a digital camera:

I would like to take this time to say that I did not, repeat not take 15 minutes last night photographing myself doing random things.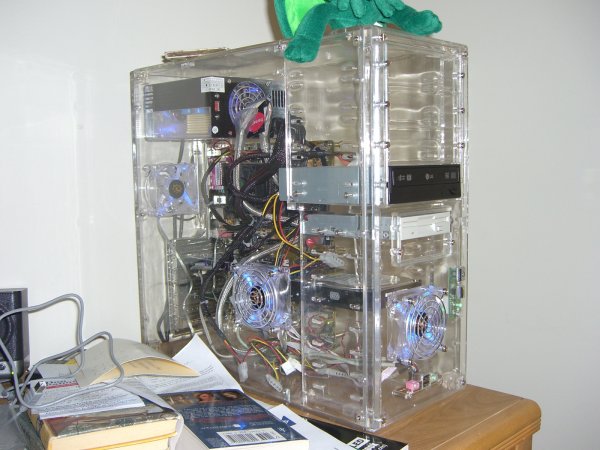 Requisite picture of my computer. And messy desk. Honestly, do you think my desk would be any other way?
I also got lucky and found this camera refurbished. A $340 camera for $180! Ardith wins again.
*Ostensibly, that is. The reality is that I basically forgot it was almost my birthday and was buying a camera just because.