It began with "semantic range"
Then I changed "range" to "rodentia."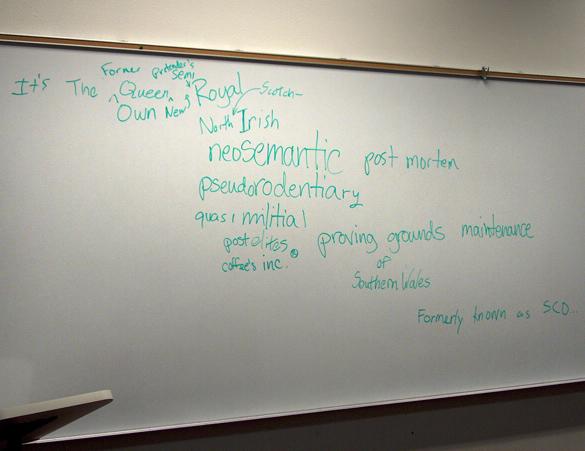 Then other people started changing things.
By the time the whole crew had done their part, it read:
It's The Former Queen Pretender's Own New Semi-Royal North Scotch-Irish Neosemantic Post Mortem Pseudorodentiary Quasi-militial Post Elites Proving Grounds of Southern Wales Maintenance Coffee's Inc.® Formerly known as SCO ... "and they're coming!"
Our Bible studies are such fun.
Posted by Wilson at March 13, 2004 01:30 AM | TrackBack